At Dog Gone Walking, we form amazing bonds with our clients, over years of visiting and getting to know all their quirks and unique personalities. We're trying something new and choosing to spotlight a specific client each month, with the help of our sponsor Ren's Pets Depot, to show off some of the incredible pets we spend time with!
Our client of the month for June are the adorable duo Brutus and Maggie! This brother/sister team has been with us for many years now, and ufortunately will be leaving town soon. We will miss them so much and wanted to take a moment to appreciate how much fun these cuties are! We simply love them 🙂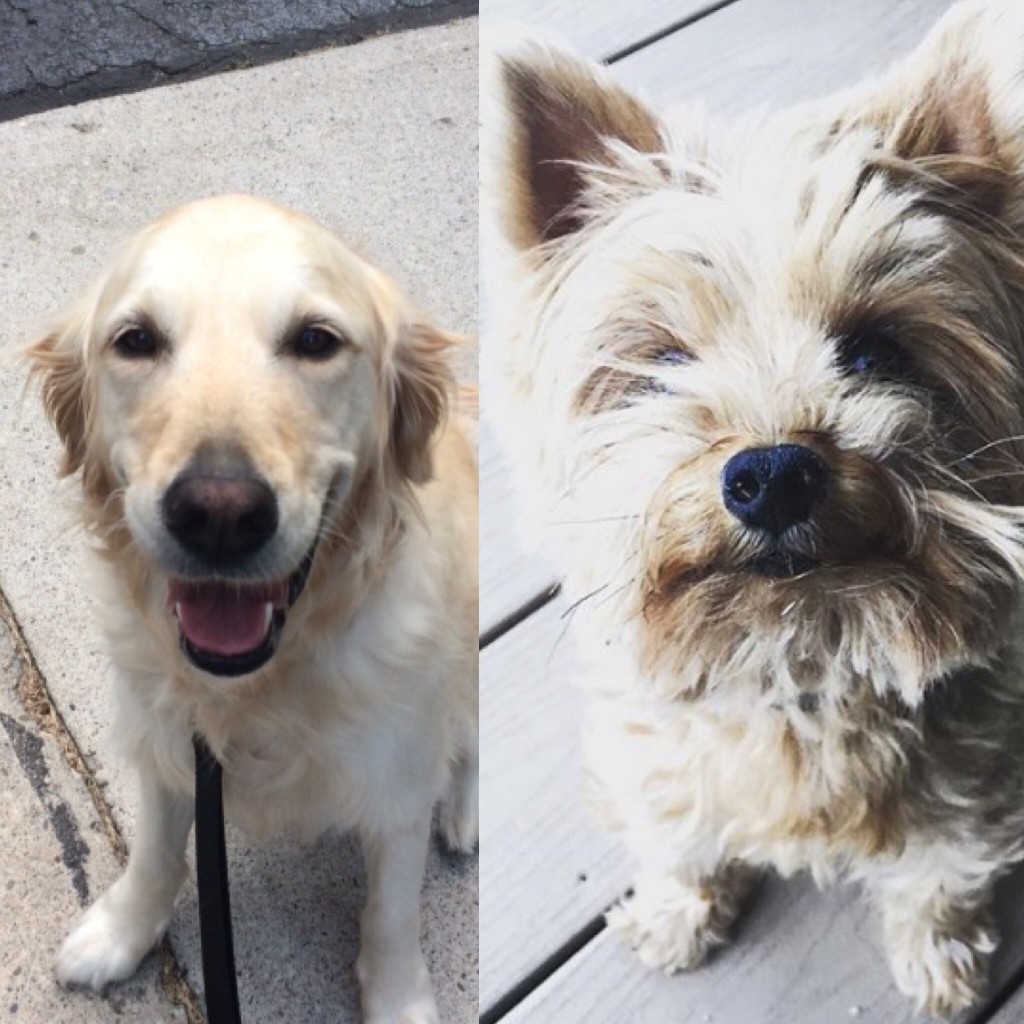 We are always greeted with tons of energy and smiles from Brutus and Maggie at each visit. Opening the door and seeing them eagerly bouncing up and down, wanting to be the first one to give you a big kiss – there's no feeling like it! They really do make you feel like a rockstar 😉
Whether it's a playdate in their expansive backyard, or a fun exploration of the nearby trail behind the house – Brutus and Maggie are ready to have a great time!
Maggie, the larger of the two, leads the way on our walks, but Brutus works those little legs furiously to keep up the pace. He never lets his small stature get in the way, he is always charging ahead!
We asked Maggie and Brutus's regular walker Emily, to give us a bit of an idea of what it is that makes these two so loveable:
"Visiting Maggie and Brutus puts a smile on my face every time! They greet me with such enthusiasm and warmth, almost competing with one another to shower me with affection! Little Brutus will squeeze his way between Maggie's legs to get closer to welcome me to their home. They are always happy and energetic walkers, no matter what the weather brings, and they are sweet and kind to every pup and person we meet!"
What more is there to say? They are the BEST!
Thank you, Maggie and Brutus, for being amazing DGW clients! We will miss you!